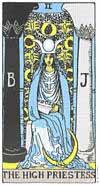 MISSION STATEMENT
Astro-Mate is a low cost provider of spiritual insight and strength for every valued soul. We intend to maintain a position of emotional guidance and understanding through respect and caring for all. Spiritual health is important to us which we feel can be achieved through the Reiki energy that is everywhere.
Astrology charts and readings
Astrology classes see details
Member of The N.C.G.R. (The National Council for Geocosmic Research) N.C.G.R.
Member of The Amateur Observer's Society AOS
Psychic readings
* * * * * * * * * * * * * * * * * * * * * * * * * * * * * * * * * * * * * * * * * * *
$30 for a 20 minute reading by phone (only). Then call 516-236-7729 to set up an appointment. Pay by Paypal, click below
* * * * * * * * * * * * * * * * * * * * * * * * * * * * * * * * * * * * * * * * * * *

Psychic parties
Spiritual counseling
Reiki healings $30 ($75 for 3 one-hour sessions)

Reiki level I Certification $75 - learn about the history of Reiki, how to heal yourself, what chakras mean, meditation, and how it will enhance your psychic abilities.

Reiki level II Certification $125 - after practicing on yourself for 30 days or more you will learn how to use Reiki symbols to heal others and distance healings.

Advanced Reiki Certification $100 - after practicing on others for a year or more, you will be ready for the advanced level of Reiki. After this level where you learn breathing techniques, etc., you will be ready for the Master level.

Reiki Master Certification $400 - learn to teach Reiki to others and attune your students to the different levels of Reiki.
...
Learn the Spiritual Value of Money
Meditation classes
A Blue-Green Algae Distributor
Astro-Mate © 1993 Copyright, Astrology, Psychic and Healing Services. All rights reserved.
I have been asked many times how one removes a curse or entity. It is a person's irresponsible action that allows an entity to enter in the first place. Sometimes the person is aware that he is giving up control and leaving himself open. Although he may be aware that his patterns and expressions are not the most advantageous, he may not be aware of all the possible consequences. So if he does pick up an entity and then needs someone (like a medium or psychic) to have that entity removed, he has really not learned to take responsibility for his actions and is apt to repeat the same behavior that attracted the entity in the first place.
Suppose a spiritualist removed the entity. The next time an entity enters (and it will if you haven't been taught how to protect yourself); there is a "space" where the first entity was. This opening makes it even easier for the new entity, and maybe several more, to enter and attach themselves to you. Therefore, by removing one entity, without educating the consciousness to protect itself, more can enter and the problem is compounded.
Entities do not always come in because of drug or alcohol abuse (or even smoking). They can also enter when a person is depressed. No matter how they "arrive", it is a person's responsibility to "fix" the problem. Go to a good psychologist. Find out the root of the problem. It may have begun when you were a child. (You were berated and told you were no good.) It could also occur by not eating properly or a chemical imbalance (which can be cause by not eating properly). Depression is not your fault, but what is your fault is to still be caught in that negative feeling and doing nothing about it.
Stop the cycle and become strong so you can protect yourself from the negative forces. You can do this. Anyone can. Don't rely on someone else to get you out of this situation, it only makes you weaker.
Here's a simple way to get rid of an evil curse/entity: Imagine yourself surrounded in the white light of God (or whatever diety you believe in). Then ask God to remove the curse/entity in the name of Jesus. That's all there is to it. But, only ask once because if you ask again tomorrow or later on, then you really didn't believe that God could help you the first time you asked for it.
You trust people who claim to be super psychics and super spiritualist to help you; now trust God. If you can't trust Him, who can you trust? I wish you well.
Here's some information about psychic scams
Namaste.
Astro-Mate has a NO LIABILITY POLICY whereby the querent is solely responsible for his/her decisions and interpretations drawn from services, and all consequences resulting from them. Therefore it is solely up to the querent to use their best judgment and consult with appropriate experts before making any decisions based on their reading.
Although many people find these services to be helpful, psychic/intuitive/channeled readings, past life regression or any other alternative/metaphysical services are not intended to replace formal and contracted medical or mental health services from an appropriately licensed practitioner, nor are they intended to formally treat, diagnose, or cure any medical or psychological illness or disease. Anyone in need of medical, legal, financial, or psychiatric help should consult a doctor, lawyer, psychiatrist.
The querent understands that Astro-Mate cannot be held accountable for anything the querent chooses to do with the information that is received from your reading as you, the querent have the free will to make your own choices. The reading is intended to be used as a tool for understanding and insight and not a final conclusion to the problem. No psychic/medium is going to be 100% correct all of the time.
***For entertainment purposes only.***
THE SPIRIT OF THE LORD IS UPON ME, BECAUSE HE HAS ANOINTED ME TO GIVE GOOD TIDINGS TO THE POOR, HE HAS SENT ME TO HEAL THE BROKEN HEARTED,TO PREACH DELIVERANCE TO THE CAPTIVES, TO GIVE SIGHT TO THE BLIND, TO SET AT LIBERTY THEM THAT ARE BRUISED. TO PROCLAIM THE ACCEPTABLE YEAR OF THE LORD.